"AUTOMATED VESSELS AND SUPPLY CHAIN OPTIMISATION FOR SUSTAINABLE SHORT SEA SHIPPING".
MOSES aims to significantly enhance the SSS component of the European container supply chain by addressing the vulnerabilities and strains that relate to the operation of large containerships.
MOSES will follow a two­fold strategy for reducing the total time to berth for TEN­T Hub Ports and stimulating the use of SSS feeder services to small ports (hub and spoke traffic) that have limited or no infrastructure.
MOSES will achieve its objectives by implementing the following innovations:
(i) For the SSS leg, an innovative, hybrid electric feeder vessel designed to match dominant SSS business cases that will increase the utilization rate of small ports. The feeder will be outfitted with a robotic containerhandling system that is self­sufficient in terms of (un)loading containers and will simplify the process at the Hub Ports while improving the operational capacity of small ports;
(ii) For DSS ports, the adoption of an autonomous vessel maneuvering and docking scheme (MOSES AutoDock) that will provide operational independency from the availability of port services. This scheme will be based on the cooperation of (a) a swarm of autonomous tugboats that automates maneuvering with (b) an automated docking system based on an existing product;
(iii) A digital collaboration and matchmaking platform (MOSES platform) aiming to match demand and supply of cargo volumes by logistics stakeholders using Machine Learning (ML) and data driven­based analysis to maximize SSS traffic.

"DEVELOPMENT AND DEMONSTRATION OF A LONG­ENDURANCE SEA SURVEYING AUTONOMOUS UNMANNED VEHICLE WITH GLIDING CAPABILITY POWERED BY HYDROGEN FUEL CELL"​
Battery-powered AUVs have been used to study the seabed without the requirement of a human operator. Their operational endurance is limited by the available battery charge. Gliders, an AUV subclass, use small changes in their buoyancy to move like a profiling float. By using their wings, gliders can convert the vertical motion to horizontal, propelling themselves forward with very low power consumption. Hence, mission duration can be extended to months and to thousands of kilometers.
However, gliders are suited for a particular set of missions involving relatively basic measurements and seabed mapping cannot be performed due to their inherent inability to cruise in a straight line. A surface support vessel is standard practice for launch and recovery of AUVs. The requirement to have a support vessel adds to the overall mission cost. Therefore higher endurance is needed in AUV platforms in order to bring mission costs down and improve the ocean exploration capability.
The ENDURUNS project will deliver a step­change in AUV technology by implementing a novel hybrid design power by hydrogen fuel cell. An Unmanned Surface Vehicle (USV) will support the operation of the AUV, providing geotagging and data transmission capability to and from the Control Centre on shore. (Contract No 824348).
The multi­disciplinary staff of ESI has previously participated in more than 15 successful EU projects, ranging from hydrogen technologies (Fuel Cells and CGH2 pressure vessels) to ship's salvage and advanced materials for ships and aerostructures, to rail and offshore wind technologies.

"A HOLISTIC PASSENGER SHIP EVACUATION AND RESCUE ECOSYSTEM".
PALAEMON proposes the development and evaluation of a sophisticated mass centralised evacuation system, based on a radical re­thinking of Mass Evacuation Vessels (MEVs) combined with an intelligent ecosystem of critical components providing real­time access to and representation of data to establish appropriate evacuation strategies for optimizing the operational planning of the evacuation process on damaged or flooded vessels.
The intelligent ecosystem of PALAEMON incorporates innovative technologies for sensing, people monitoring and counting and localisation services as well as real­time data during accident time. These will be integrated into an independent, smart situation­awareness and guidance system for sustaining an active evacuation route for large crowds, making emergency response in EU passenger ships more efficient. (Contract No 814962).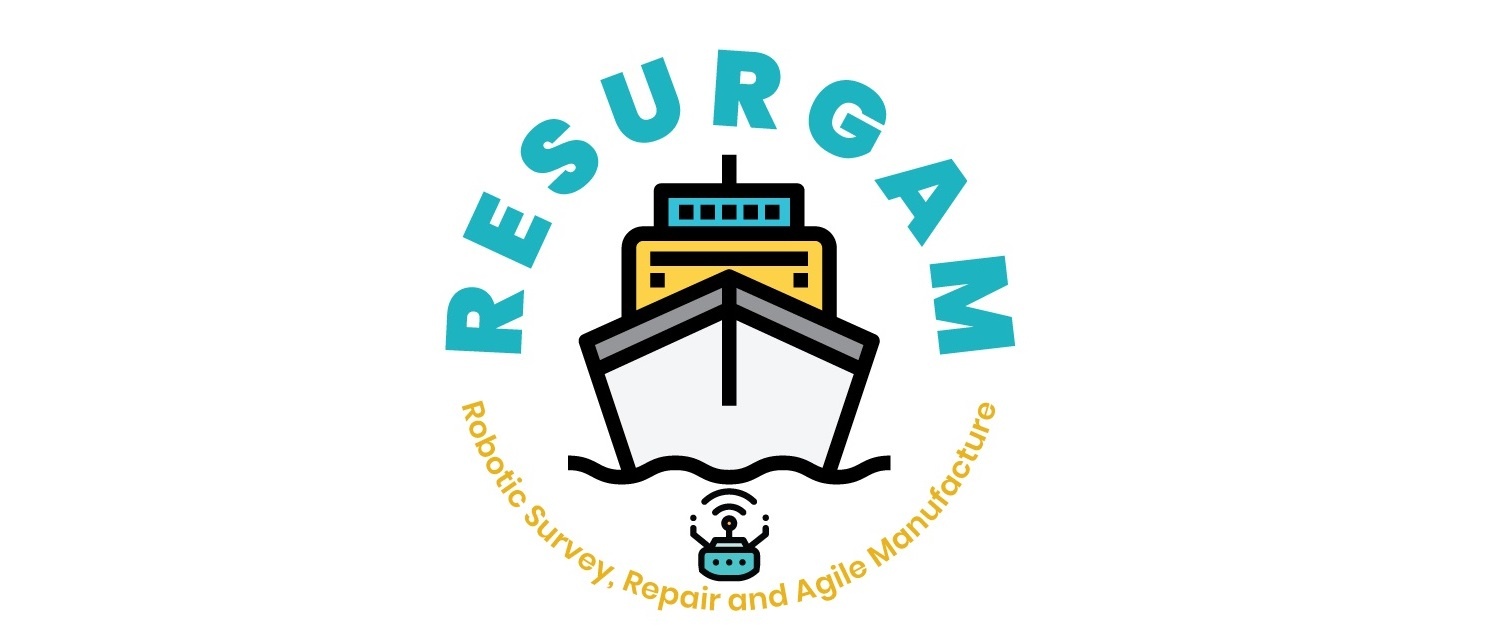 "ROBOTIC SURVEY, REPAIR AND AGILE MANUFACTURE"
Many of the challenges faced by small and medium sized EU shipyards can be addressed by improving their productivity for fabricating new, high technology vessels and increasing their access to the specialist repair and maintenance market. Friction Stir Welding (FSW) is a high integrity, low distortion, environmentally benign, welding technique, which was previously investigated in FP7 project HILDA (High Integrity Low Distortion Assembly) and recommended for shipbuilding due to its high quality and suitability for automation.
Practically, this will allow ships damaged anywhere in the world will have the option of being repaired in place without the need to travel to the nearest dry dock. This will allow ship owners to choose the most suitable yards to conduct their repairs rather than the nearest, and the repairs may be undertaken by yards with no dry dock of their own thus significantly increasing the number of yards able to undertake such work. All of this will be implemented by the European shipyards and Naval architects in Europe.